T
he big question on the minds of people all across the world. One of them, at least: Do Aliens Exist? If aliens exist, why have they not made contact? What does God say about these mysterious "beings?" What do we know about them? In this entry, it is time to take a look, and investigate the truth. (Photo Credit to:
NASA
, Steven Spielberg and Columbia Pictures,
Debunker
)
A while back, not long after the inception of this blog, I wrote a two-entry series called "The Great Deceiver."
Part One
touched on Near-Death Experiences, whereas
Part Two
delved into Aliens and UFOs. The real question we need to ask ourselves is - with a Biblical Basis, do aliens "fit" with scripture?
No, actually. In this entry, we will point out why - and what people who say they have seen something - have truly seen. God designed our unique planet for life. (
Isaiah 45:18
) Every other planet that he created, the planets in our Solar System and the planets that we continue to find - were made for another purpose. Genesis 1 discusses the Creation of the Universe and how Day 3, 5 and 6 was focused upon the Earth. The other planets were not designed for life. Only Earth has the perfect conditions for life - that is why, as hard as astronomers may try, they will never find a planet exactly like Earth where we could live - because only Earth was created for us to live.
That does not mean that we will never have a Moon Base, Mars Base, or what have you. But we will not find another planet like Earth, though some planets may seem close to our Earth. God created the stars, moons, planets, "to divide the day from the night; and . . . for signs and seasons, and for days and years; and . . . for lights in the firmament of the heavens to give light on the earth." (
Genesis 1:14-15
) That is the purpose of the Universe around us - and also for us to give glory to God for his Creation. Late in the entry, the aliens that people have seen and the photographs of UFO's will be discussed, but not until the end.
From: NASA
Let's say for a moment that aliens did exist, and that today, we made "First Contact." While that would be wonderful, and we would be able to share in Creation with other life, it is not plausible. Why not? When Jesus Christ, Son of God, died for the sins of humanity, it was only for humanity, not for aliens. God's timetable is for the Earth, and always has been. "But," some may say, "couldn't Christ merely have gone to each and every one of their planets to die for them?"
The answer is no. Not if God's Word is to be believed, and it is to be our thinking in every area. Jesus died, "once for all." (
1st Peter 3:18
) Christ is now and forevermore God and man - he is God, but was risen in a Glorified body. He is not alien. If there were aliens, they would suffer, and not have forgiveness of their sins, because "all of creation was subjected to futility." (
Romans 8:18-22
)
As Christians, we have been taught to take "every thought into captivity to the obedience of Christ." (
2nd Corinthians 10:5
) Many people put emphasis on how "God created the entire Universe, and there is so much knowledge and information we haven't been given." Our reply ought to be, "While that is true, he has given us plenty of knowledge and information - it can be found in His infallible Word."
The concept of Extraterrestrial Life is intertwined within Evolution - it is an evolutionary concept, not a revolutionary one. In evolutionary terms, the Earth is just one mere world in a universe of millions, if not billions. But on a Biblical Basis, as Christianity is the only testable religion, we see that the Earth is unique, and it is Earth that God himself has visited, coming to die and rise again as a human, but also God.
Do the scientific observations support secular views or biblical views? To date, no one has detected signals from intelligent species off-world nor have we made first contact with aliens. While secular astronomers continue their search for intelligent life using programs such as SETI (Search for Extra-Terrestrial Intelligence), NASA, and other such things, their work has turned up with no results.
Our biblical world in this universe that is designed by the Creator, God, with the Earth at the focus of the spiritual world, and not an evolutionary universe that is teeming with life, is what we find to hold true. To date, we still have zero evidence of aliens. If there were worlds that were much older than ours, their civilzations would be advanced enough to colonize our galaxy ages ago. But we still find nothing. This problem has come to be known as the "Fermi paradox" - we find no other life.
What about UFO's? Understand this: a ufo is exactly what is says - it is an unidentified flying object. More often than not, most accounts of alien abductions and ufo or alien sightings are unreliable, though this is not always the case - we will discuss that in a moment. There are any number of explanations for such objects: the planet Venus, the International Space Station (ISS), satellites, rockets, internal reflections, before shut down - a space shuttle, lenticular clouds, fireflies, birds, ball lightning, Iridium flares, balloons and weather balloons, experimental government aircraft, airplanes, and many other examples of mis-identified "UFOs."
If someone is unfamiliar with all these possibilities and the many others, they would be more prone to believe it to be an alien craft. UFO's are not alien in origin, and though some people may claim to have evidence, no such evidence exists for aliens or UFO's. The Hype of UFO's and Aliens roared during the 1900's with shows such as X-Files, movies and books such as "War of the Worlds" by H.G. Wells, radio shows such as the one featuring Orson Welles, and many other such examples.
From: "Close Encounters of the Third Kind" (Spielberg, 1977)
The discovery of aliens would most likely vindicate Evolution. But to this exact day, no real evidence has come out. Questionable evidence at best, but no true, solid, scientific proof for alien life has come to light. Many use aliens as a secular replacement for God. But God differs in so many ways - he is the only one who can give eternal life, the only one who can heal every sickness and disease, the only one who can answer every question, the one who created the universe and therefore is more knowledgeable than any of us.
Romans 1:18-25
says, "The wrath of God is being revealed from heaven against all the godlessness and wickedness of human beings who suppress the truth by their wickedness, since what may be known about God is plain to them. For since the creation of the world God's invisible qualities - his eternal power and divine nature - have clearly seen, being understood from what has been made so that people are without excuse."
"For although they knew God, they neither glorified him as God nor gave thanks to him, but their thinking became futile and their foolish hearts were darkened. Although they claimed to be wise, they became fools and exchanged the glory of the immortal God for images made to look like mortal beings and birds and animals and reptiles. Therefore God gave them over in the sinful desires of their hearts to sexual impurity for the degrading of their bodies with one another. They exchanged the truth about God for a lie, and worshiped and served created things rather than the Creator - who is forever praised, Amen."
Now think of that verse in the sense that while aliens are not a Creation of God, people still not only worship them, but believe in a lie. Earlier in the entry, I promised we would look at why so many people believe they have been abducted by aliens, seen real aliens, seen real alien craft, and been taken to their planets. The question arises: have so many people lied to us, or have they all truly seen what they claimed to have seen?
Up until around last year, especially in my younger years, I was an alien fanatic. I could not wait for the day we would make first contact. I'd read any so-called evidence-type book I could get my hands on, ranging from material about aliens in the Pleiades's system and an ancient civilization, always thinking, "God made the universe too big for only Earth to be inhabited." But I did not base my thinking on God's Word. That all changed when I'd gotten lost in New Age things that I figured were only meant to enhance my relationship with God.
Once I'd realized that the New Age religion was in itself a deception created by Satan, I quickly changed my ways, and devoted myself as a student of God's Word, and it became my thinking in every area. What I am getting at is this:
Matthew 24:4
says, "Watch out that no one deceives you." If people are being deceived by a lie... who is the liar? Who is the deceiver?
Lucifer is the Great Deceiver. (Satan) Isaiah 14 and Ezekiel 28 talks about the Fall of Lucifer. He deceives people in so many ways, and by using the Bible in all areas of thinking, we can determine what lies he spreads, such as the New Age religion... and aliens, along with UFOs. How can he do this? Look at this in the following perspective: Many people who claim to have been abducted or claim to have seen UFO's and there is no other explanation have really had these experiences.
They are not crazy as some may think. On the contrary, many of these people are logical, reasonable thinkers. So what really happened to them? Here's a twist: Satan, his fallen angels and demons have been around for thousands of years. Satan and the angels have been around since the Creation, and demons were created by Lucifer after his fall. These demons can take on different forms, just like angels can, only flawed.
Angels, as said, can take on different forms. We are told in
Hebrews 13:2
, "Do not forget to show hospitality to strangers, for by doing so some people have shown hospitality to angels without knowing it." Angels can disguise themselves for our benefit, and in the same way, Fallen Angels can disguise themselves as say... little green men... for our downfall and corruption.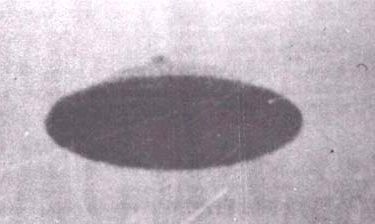 In the same vein, Satan, being around longer than any of us alive today, has had plenty of time to observe technology - and could easily create the illusion or false-imagery of UFO's, and lead people astray in such a way. If someone was a Christian, or a non-Christian, and had an experience where they were abducted by "aliens" and taken onto a UFO, after it was over, they may search their Bible for answers, and find none. This would also explain why UFO's were seen in old pictures and paintings, and why accounts of encounters have spanned centuries - it is a mere deception of Satan and his fallen angels, and it makes sense.
When they believe that their experiences can only be explained by accepting that they do exist based on what happened to them, they look at how the aliens supposedly came into contact with us - that aliens, millions of years ago, landed on Earth, cloned themselves, and created homo-sapiens, supposedly watching us ever since then. If someone believed that, it would most certainly lead them away from the Bible, and that is why Satan and his angels persist in this way.
They can easily create Crop Circles, UFOs, or "Aliens" to deceive all of mankind. The point of all of this is to lead you back to Christ, who is "they way, the truth, and the life. No one comes to the Father except through [him.]" (
John 14:6
) As for things such as the Nazca symbols - the minds of humans worked faster in the past. Since the Fall of Man, the rate at which our brains function or retain things has decreased due to sin with each passing generation. That is why Stonehenge and the Great Pyramids were made and to this day, we cannot figure out how. It is because in the past, the effect of sin on humans was less than it is now, as it increases with each generation.
The truth, dear reader, is not "out there." It is right in front of us, in God's Word! The infallible word of God: the Bible. I thank you for taking the time to read what turned out to be a very long entry of "The Truth." If you have any further questions, comments, or what have you, feel free to email vexx801@yahoo.com, comment below, or
visit the facebook page
.
The intention here was not to anger anyone or lead them astray, but to answer those who have asked, and to point out the truth of God's Word. I do not expect everyone who reads this to accept what has been said. Many will not, others may. There could be another blog devoted to debunking many accounts and proving God's word, but for now, this will have to suffice. May God bless you.
Troy Hillman